ICB Ingénieurs Conseils en Brevets
ICB Ingénieurs Conseils en Brevets
The key objectives of ICB Ingénieurs Conseils en Brevets S.A. are to protect the technical innovations of the Swatch Group, promote its technological knowledge, monitor markets, and combat counterfeiting.
ICB makes every effort to protect the technological assets of the companies and the various research and development entities of the Swatch Group and continues to register new patent applications. These efforts enable effective synergies to be achieved among the engineering and research teams within the Swatch Group. Both watchmaking and non-watchmaking operations of the Group are involved, with particular attention paid to the former. Significant effort goes into support for the market penetration strategy of the Group's brands, with a particular focus on the protection of new products in emerging markets.
In collaboration with the Swatch Group's legal department, ICB assists companies and various departments within the Group in defending their rights, wherever they may be, and whenever necessary.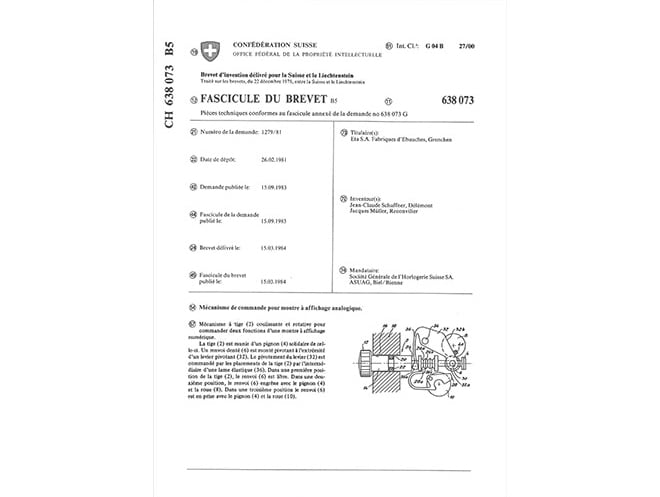 ICB Ingénieurs Conseils en Brevets